Our Story
Faith Community United Methodist continues a long tradition of faith that began with the first Methodist meetings in Xenia early in the 19th century. When the Methodists and the Evangelical United Brethren united in 1968 in Dallas, Texas, Xenia's First Church and Trinity Church became United Methodist churches. Two years later, these historic congregations joined together to form "Faith Community," June 12, 1970. In September, 1972, the new church building at 100 Country Club Dr. was constructed to the Glory of God. The congregation continues the tradition of Methodism born here almost two centuries ago.
Whether you're in search of hope, meaning or the simple assurance that there is something more, you're not alone. Let's work it out together.
Worship Times
Sunday Worship:
9:15a – Sunday School
10:30a – Worship Service
Dress in whatever makes you feel comfortable, sit wherever you want and enjoy a free cup of coffee. We want God to meet you right where you are.
Kids and students are welcome to come and grow in their relationship with Jesus during all worship celebrations.
Worship typically lasts an hour and includes a meaningful message. You'll also discover ways to grow in your faith to change the world.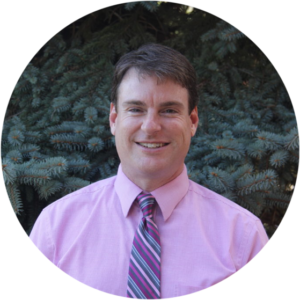 Pastor Andy Wagner, Lead Pastor
Pastor Andy hails from Cincinnati, where he grew up in Westwood United Methodist Church. He received his Bachelor's Degree in Religious Studies from Wright State University and his Master's of Divinity and Theological Studies from the Methodist Theological School of Ohio in Delaware, Ohio. He is an Ordained Elder in the West Ohio Conference of the United Methodist Church and has served churches in Columbus, Bowling Green, Toledo, West Carrollton and Montgomery, Ohio. He was appointed to Faith Community in Xenia in July of 2019. Pastor Andy has two sons, Nathan who attends West Carrollton High School, and Zach who attends West Carrollton Middle School. Pastor Andy enjoys reading, running, golfing, and leading people into a deeper relationship with Jesus Christ.